Do you have a modern Mopar or GM engine where the supplied wiring harness has a Fuel System Control Module/Fuel Pump Pressure Module/Fuel Pump Control Module? These are great systems, but to operate properly each state that a safety overpressure valve is needed to keep the engine-off  heat soak fuel pressure from becoming excessive. Heat soak overpressure will occur if a safety overpressure valve is not used. It is common for heat-soak related fuel pressure to go over 200psi if left un-checked.
This part will provide 85psi/6bar required safety overpressure regulation and will prevent heat-soak related hot start problems. See here for details: https://www.vaporworx.com/resources/fds/4-fuel-pressure-regulators/
To mount the regulator, use a Radium Engineering fuel pressure regulator body P/N 20-0014 – No Top. These are available from Summit Racing.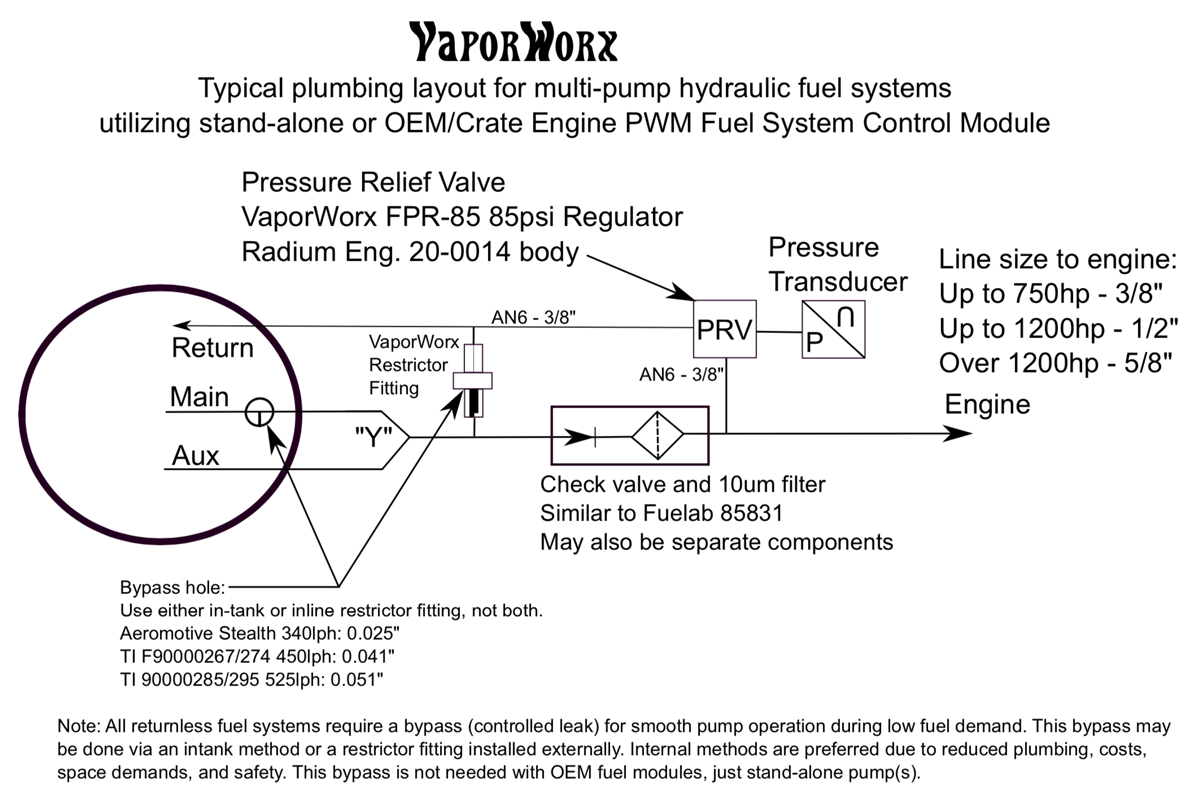 NOTE: This part is not needed when using a modern OEM fuel pump module like the ZL1, Ford GT, etc. They are built into the fuel pump module.
SKU: FPR-85